What Does Twitter's IPO Mean For Your 140 Characters?
Oh Twitter, here we go again, another socially born and grown company with a simplistic platform and goal is applying for an IPO and is going to be forced to subject itself to: the public scrutiny, media frenzy and above all..SHAREHOLDERS. 
But the question remains: What does this mean for you?
In an attempt to ramp up revenue for the company we are certainly likely to see different "subtle" attempts at new ways to advertise on Twitter, something Facebook certainly encountered during its absolute travesty of an IPO.
While there is no doubt in my mind that the functionality behind Twitter will maintain its current levels of operation, if not improve thanks to this IPO we all must be able to be flexible and open-minded as we watch this company (hopefully) succeed at much greater levels than its other "Blue and White Platform". As an avid Tweeter myself, in conjunction with my business background (with an emphasis on digital media marketing), I see this as a wonderful large-scale experiment between Twitter and its users.
How will they react to seeing more ads?
What about all of this data that Twitter has about us? (They have TONS)
It is going to be a delicate transition for Twitter, so keep your eyes posted as we are likely to see changes possibly at levels unseen previously in Facebook's IPO, I mean remember…this is what Twitter looked like not too long ago.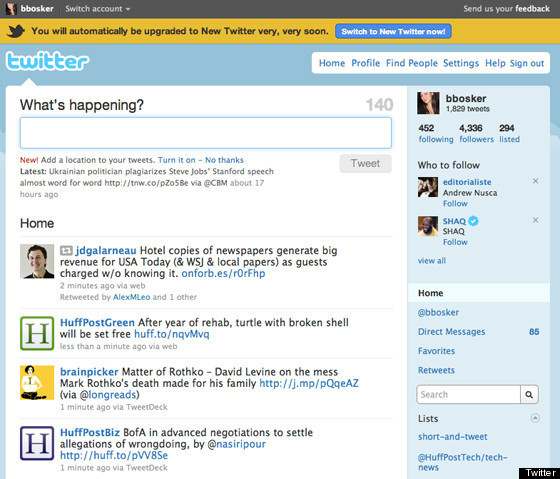 Stay Tuned.